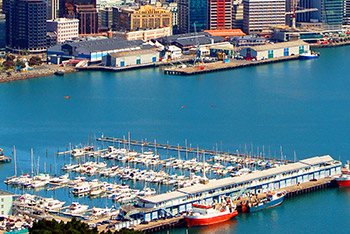 de Cookeilanden schip register registreert particuliere en commerciële jachten en is gemodelleerd naar het Britse systeem, met het voordeel van de genomineerde bevoegdheid voor hypothecaire doeleinden etc.

Cookeilanden schip register is beschikbaar voor particuliere en commerciële jachten van 20 meter tot onbeperkte grootte, het register werkt anders voor anderen, dat een bedrijf of een vertegenwoordiger op het eiland is niet verplicht, deze functie wordt uitgevoerd door het lidmaatschap van een volledig in handen yacht club (Cookeilanden Yacht Squadron). Ook, het is niet verplicht voor jachten in klasse met een classificatiebureau, mits ze goed geconstrueerd en onderhouden.
Voordelen van het registreren van uw vaartuig in de Cook eilanden
Cookeilanden Privéjachten zijn toegestaan om te verblijven in EU-wateren voor maximaal 18 maanden onder de regeling tijdelijke invoer (TI), dan ze voor ten minste één dag moeten afsluiten, dan kunnen ze terugkeren.
Schepen kunnen worden geregistreerd voor één, drie of vijf jaar.
Voor plezierjachten, onder 24 meter, geen aparte enquête is vereist, de eigenaar heeft de veiligheid enquête en apparatuur lijst zichzelf voltooid.
Voorlopige registratie duurt 3 maanden en is erg snel, meestal drie dagen. Alles wordt gedaan door e-mail.
Geen enkel bedrijf is vereist in de Cook eilanden, u alleen deelnemen aan de CIYS yacht club (100% eigendom van het register) en die kunt u registreren zoveel boten zoals je eigen. Lid worden van de jachtclub is twee teken op het aanvraagformulier en het lidmaatschap duurt de dezelfde tijd als de inschrijving.
Kan worden eigendom van een individu, verschillende mensen, of een bedrijf geregistreerd overal.
Geregistreerde commerciële jachten niet hoeven te verlaten EU wateren verstrekken zij zich registreert bij een Handvest agent en opereren binnen lokale regels Cookeilanden.
Kosten voor het registreren van een jacht onder 24 meter
Kosten: $3300 USD waarin Cookeilanden vergoedingen. Kosten zijn inclusief een radiotelefonie, internationale roepnaam van het vaartuig en MMSI nummer, die allemaal hetzelfde moment als de inschrijving laatste. Wij geven gratis advies en ondersteuning gedurende de hele periode van registratie.
Kosten voor het registreren van een jacht meer dan 24 meter
Voor jachten meer dan 24 meter zou de vergoeding $4.800 USD, waaronder de kosten van de Cookeilanden. Een eenvoudige enquête is vereist, die de eigenaars lokaal kunnen verkrijgen, of wij kunnen citeren indien nodig.
Voor commerciële JACHTEN:
Cookeilanden geregistreerde commerciële jachten niet hoeven te verlaten EU wateren verstrekken zij zich registreert bij een Handvest agent en opereren binnen de lokale regels. Hetzelfde pakket en voordelen als plezier jachten, behalve de jachten zou moeten voldoen aan de Code van de veiligheid van de Cookeilanden en gecontroleerd worden door onszelf of een aangewezen lokale inspecteur.
Holland (Nederland) is een van de meest gekozen jurisdicties voor registratie van het schip. Er zijn een paar belangrijke redenen voor het registreren van uw zeil of motorboot in Nederland; regels en voorschriften zijn minder streng dan andere EU-landen en de kosten zijn veel lager. De meeste van onze klanten zijn Spaans, Frans, Italiaans enz. Ze hebben zeer strenge voorschriften onder hun eigen land vlaggen en geconstateerd dat het is veel gemakkelijker en tegen een lagere kostprijs te registreren onder Nederlandse vlag die heeft minimale vereisten, enkele beperkingen, geen belastingen en kan worden gedaan in 3 dagen.