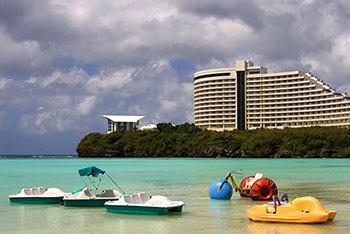 De Marshalleilanden jacht register heeft opgedaan meer erkenning in de gehele Gemeenschap yachting als gevolg van haar efficiënter registratieproces, waarin van de jachteigenaar van een mogelijkheid om te registreren van een prive-jacht onder een eenjarige of driejarige programma.
Het register van Marshalleilanden is gerangschikt als de derde grootste register in de wereld open en particuliere/commerciële jachten bestaan uit 24 procent van de vloot van de Marshalleilanden in termen van vaartuig tellen.

Met een vestigingen in grote maritieme steden over de hele wereld, de Marshalleilanden vermag same day service verlenen aan de yachting Gemeenschap, ongeacht de locatie en tijdzone.
MARSHALLEILANDEN REGISTRATIE VOORDELEN
White opgenomen met goede reputatie
Geen belasting op winst uit de exploitatie
Beschikbaar voor alle jachten meer dan 12 M
De klok rond maritieme ondersteuning
Maritieme kantoren over de hele wereld
Hypotheek bescherming voor kredietverstrekkers
VAARTUIG REGISTRATIE-EISEN
Soorten vaartuigen die kunnen worden ingeschreven onder de vlag van de RMI zijn: olietankers, vrachtschepen, containerschepen, passagiersschepen, MODUs, sleepboten, jachten, vissersvaartuigen en andere zeeschepen
Schepen moeten onder de 20 jaar oud op moment van registratie. Een ontheffing van het leeftijd vereiste kan worden verleend op basis van een bevredigende evaluatie van de toestand, de zeewaardigheid en het gebruik van het schip
Eigendom moet worden in de naam van een nationale RMI, Corporation, algemeen partnerschap, Limited Partnership (LP), Limited Liability Company (LLC) of buitenlandse maritieme entiteit (FME) gekwalificeerd in het KMI
CLASSIFICATIE VAN EEN VAARTUIG
Alle commerciële schepen dienen te worden beschouwd door een classificatiebureau dat wordt herkend door de maritieme beheerder. De volgende worden momenteel erkend: ABS, BV, CCS, NK, CRS, DNV GL, IRS, KR, LR, PRS, RINA en RS.
Holland (Nederland) is een van de meest gekozen jurisdicties voor registratie van het schip. Er zijn een paar belangrijke redenen voor het registreren van uw zeil of motorboot in Nederland; regels en voorschriften zijn minder streng dan andere EU-landen en de kosten zijn veel lager. De meeste van onze klanten zijn Spaans, Frans, Italiaans enz. Ze hebben zeer strenge voorschriften onder hun eigen land vlaggen en geconstateerd dat het is veel gemakkelijker en tegen een lagere kostprijs te registreren onder Nederlandse vlag die heeft minimale vereisten, enkele beperkingen, geen belastingen en kan worden gedaan in 3 dagen.