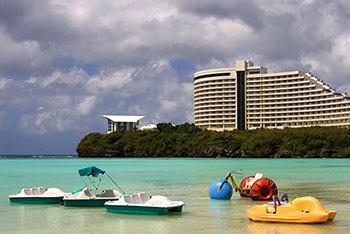 The Marshall Islands Yacht Registry has gained increased recognition throughout the yachting community as a result of its more efficient registration process, which includes a yacht owner's ability to register a private yacht under either a one-year or three-year program.
The Marshall Islands Registry is ranked as the third largest open registry in the world and private/commercial yachts comprise 24% of the Marshall Islands fleet in terms of vessel count.

With an offices in major maritime cities around the world, the Marshall Islands is able to provide same-day service to the yachting community, regardless of location and time zone.
MARSHALL ISLANDS REGISTRATION ADVANTAGES
White listed with good reputation
No tax on profits from the operation
Available for all yachts over 12 M
Around the clock maritime support
Maritime offices around the world
Mortgage protection for lenders
VESSEL REGISTRATION REQUIREMENTS
Types of vessels that may be registered under the RMI flag include: tankers, cargo ships, containerships, passenger vessels, MODUs, tugs, yachts, fishing vessels and other ocean-going vessels
Vessels should be under 20 years of age at time of registration. A waiver of the age requirement may be granted depending upon a satisfactory evaluation of the condition, seaworthiness and usage of the vessel
Ownership must be in the name of a RMI National, Corporation, General Partnership, Limited Partnership (LP), Limited Liability Company (LLC) or Foreign Maritime Entity (FME) qualified in the RMI
CLASSIFICATION OF VESSEL
All commercial vessels are required to be classed by a Classification Society that is recognized by the Maritime Administrator. The following are currently recognized: ABS, BV, CCS, NK, CRS, DNV GL, IRS, KR, LR, PRS, RINA AND RS.
Holland (The Netherlands) is one of the most widely chosen jurisdictions for ship registration. There are a few important reasons to register your sail or motor boat in the Netherlands; rules and regulations are less strict then other EU countries and the costs are much lower. Most of our clients are Spanish, French, Italian etc. They have very strict provisions under there own country boat registrations and have found out that it is much easier and at a lower cost to register under Dutch Boat Registration which has minimal requirements, few restrictions, no taxes and can be done in 3 days.